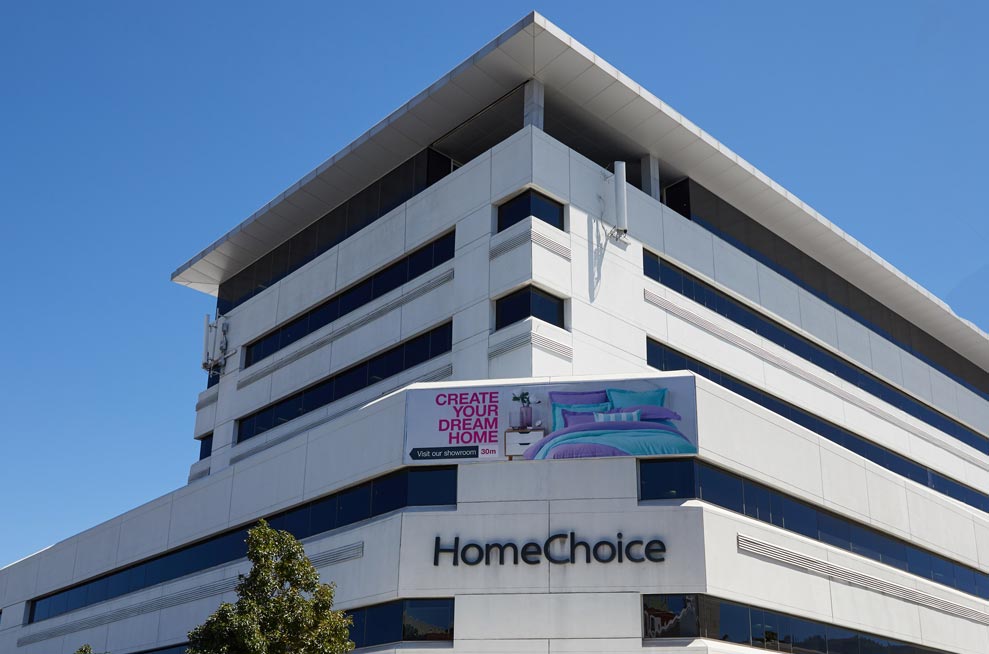 For staff, community and nature to thrive, we need to create a healthy and welcoming work environment while minimizing our environmental footprint. This is the view of HomeChoice International, South Africa's largest home-shopping retailer and a leading financial services provider, who has its nerve centre in in the shadow of Table Mountain in the leafy suburb of Wynberg, Cape Town. Executive Chairman, Shirley Maltz, said "Since 2017, HomeChoice has been working to reimagine and reshape our workspace, reducing our water and energy consumption, recycling waste and creating light, airy spaces to welcome our employees and customers."
The 22 000 sqm head office building is home to over 1 800 employees. Amongst a range of initiatives, HomeChoice has installed over 4 000 solar panels on the building rooftop to reduce electricity consumption by up to 25% and water tanks provide storage of 95 0000 litres, fed from rain and roof condensation. HomeChoice also designed and built a contact centre that makes use of natural light, and installed filters on all windows to reduce heat generation from the sun. External views have been maximised for employees, given that this visual connection to the outside world reduces eyestrain and enhances the overall working environment.  In terms of indoor lighting, energy efficient solutions have been installed throughout.
As the location of the office is close to key transport nodes, attention is being given to the development of a Green Travel Plan through a survey of various modes. A Green Procurement Policy and Green Cleaning Policy give further attention to reducing harmful impacts on people and environment.
A vegetable garden producing fresh produce outside the staff restaurant with a "living" wall, trees and outside seating, as well as compost for the garden generated from the kitchen refuse, are more examples of the innovative thinking employed by the Group.
These efforts have been recognised externally, earning HomeChoice a 5-Star Green Star 'Existing Building Performance V1' accreditation from the Green Building Council of SA (GBCSA). "It is a great honour to be one of 11 existing buildings in South Africa to achieve a 5-Star rating", says Maltz. "Being more sustainable is a core value for HomeChoice, which directly influences the way we think and the things we do."  
HomeChoice believes that one of the most important factors in sustaining a green office into the future lies in the education and raised awareness of staff. All employees have been exposed to talks, interviews and presentations on the subject and have been inspired to become Green Champions in their own right.
"It is our long-term intent to achieve a 6-Star rating for the head office building and a 5-Star rating for our Cape-based distribution centre. We are excited about implementing further innovations to improve our environment and our partnership with the SA Plastics Pact this year, is the latest example of this", concludes Maltz.
The GBCSA classifies a green building as one which incorporates design, construction and operational practices that will significantly reduce or eliminate the negative impact of the working building on the environment and people. They are also more resource and energy efficient and may result in reduced or lower operating costs. Obtaining a 5-Star rating for an existing building is more complex and requires more effort to achieve than that of a new build.
For a peak at our initiatives, check out https://youtu.be/7Yvs54D6CIQ